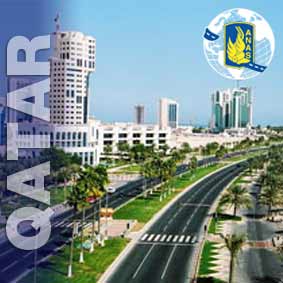 Anas International Enterprise in Qatar and the Gulf: an ideal partner for infrastructure development

In the run up to the forthcoming 2022 FIFA World Cup, Qatar has launched an ambitious infrastructure development programme (involving roads, port, airport, railways and the hotel and tourism industry), with public investments totalling over 140 bn dollars.
After having secured the contract for Quality Assurance and Quality Control, ANAS has opened a branch at Doha, which will become its operational base for developing operations in the entire Gulf area.
At present, the company is engaged in the following project:
Road surface Quality Assurance/Control services
Description: Consulting services in relation to surface quality assurance and control
Client: Public Work Authority – ASHGHAL
Stake: ANAS 100%
Duration: 60 months (end of 2017)
The project aims to achieve the global improvement of road surface quality in Qatar, based on control activities and indications concerning all the surfacing process phases.
The starting point of the project is the preparation of a (QA/QC) Quality Manual for roads, setting out the surfacing, testing and auditing procedures.
The manual is supported and complemented by the tests carried out on the materials by independent laboratories, and the audit activities performed to make sure that the contractors operate consistently with the quality manual. All these activities (tests on the materials and audits) are recorded and analysed by an ad hoc software (PEMS), for determining the overall quality of the projects and suppliers, based on the objective evaluation of their work and of the materials employed.
The contract also provides for ANAS to design the fixed and mobile labs for independently testing the materials used by the Contractors and supplied by the suppliers, and to develop a training and certification system of all the personnel involved in the surfacing activities, from the design engineers to the plant operatives.
To complete the project, ANAS will also carry out ad hoc analyses on any subsidence, in order to determine the causes and provide indications on how to prevent it in the future.
ANAS shall assist ASHGHAL in th preparation of the terms and conditions for the design and construction of the three mobile labs for conducting tests on the characteristics of the asphalts, concrete and soil used.